LOOK WHAT THEY ARE SAYING ABOUT US!!!!!
Keep scrolling to see what other clients are saying about aahs!! SIGNS. To submit a testimonial, please click here.
---
Wow, .. Aahs is AMAZING! From the moment i walked into their front door they were extremely friendly and helpful. Janvi was amazing from the start to end and i had the proof of my new bushiness cards the next day and the prices are GREAT.. They all go way above and beyond to help accommodate us that is why our company uses them for our business needs, Thanks Team!
Sandra Alonso Parra
Office Manager
MG Building Services Inc.
---
Even though there are places very close to me, I insisted on using Aahs (370 miles away) because of previous work they did for me.
I recently placed an order for a memorium plaque. It went from concept to my door in 2-3 days. Their concern in getting the product out to me promptly matches the care they put into packing the product safely.
With price, service, and quality going for them it's unlikely I'd ever go elsewhere. Special thanks to Randy. He made sure I got what I wanted. I gave Randy a very custom and specific order and he delivered.
Another thanks for being so responsive through email. If anyone of you are too busy to deal with phone conversations, send them an email and they'll help with the rest.
Well done!
Eric B.
---
Hello Janvi,
The banner was fabulous!
Hope to use it a couple more times before the next Academy Awards
Thanks for all your care and work in our banner. Will absolutely refer anyone to you!
Thank you!
Colleen Ann Brah
ASPD
CAB Productions

---
We are so happy with the custom cart cover that was built for our popsicle cart. Julio and the team really went above and beyond for us to get the cover exactly how we wanted it with a quick turnaround.
---
I am very happy with aahs printing services.
Last year they made a custom 20 ft banner for family reunion and it came out just perfect. They even loaned a special stand to hold the huge banner.
This year I needed custom poster prints in short notice and received everything before the deadline and they did not charge for rush services.
The representative Janvi is very nice and helpful. She responds within minutes and follows instructions perfectly.
I recommend this business to everyone and am happy to have found them!
---
There is a reason Aahs is a legend in LA. We have been having our engraving and printing done there for years and they have never let us down. A small item like a pen or a large trophy or plaque is always done right and quickly. They printed a picture and a sign on a 20"x2" v-shaped plastic. Great work!
Aris Simon
Land Of The Free
---
Randy,
Our Board Chair absolutely LOVED the crystal gavel and resting plate! Thank you so much!
And so, I am back again!
Thank you so much for all that you do, your work is always superb!!
Kindest Regards,
Morgan Fields-Meister
Executive Assistant
Blind Children's Learning Center
---
Mr Kan and Gurmeet - thank you for everything, I love working with your company!
Daron Sepko
MarketInk
---
Thank you again for making my granddaughter's Birthday possible for this Saturday.
The life size poster is fabulous!
I would also like to let you know that I gave you all FIVE STARS and a very thankful review on YELP.
THANK YOU, JANVI !
Betty Vega
---

Hello Mark and Gurmeet,
I just wanted to share with you a couple of Pictures of the signs you helped me create.
We're very happy with the results.
Great job guys!
Teresa
Precision Chiropractic Clinic

---
I just want to thank you again for your help today. It is incredible to think that I have been working with you for over 16 years!
You are the reason I keep coming back to Aahs to order all of my most special gifts for milestone events.
I really appreciate the great care you take with each of my orders, your gentle manner and your willingness to go above and beyond to get my gifts.
I know I can order online and from other places but then I wouldn't get to work with you!
Thank you for your kindness and professionalism!
All the best,
Cindy Freedland
Your favorite customer!
---
Just wanted to thank you for printing the masks. They were perfect and were a big hit at our event.
You will be first thought for everything from now on – even if I think you don't do it. Now I know you probably can!
Robert Dennerline
BB&T Insurance Services of California, Inc.

---

Thank you for everything. And I have to agree. I was in Irwindale yesterday morning and I did not know about the new window sign. I smiled ear-to-ear. It is fantastic. Thanks again
Linda D Chavarria
Operations Manager-Southwest Region
Distribution International

---

We have used Aahs for a few years now to print signage and postcards mostly for our tradeshows. They always do a fantastic job! And they have fast turn-around times which is really great! Mark and Kan are very professional and a pleasure to work with. We will certainly be continuing to go to Aahs for our printing needs!
Beth DeSangue
Vamplet LLC

---
I have been working with Team Aahs for about a year and they have been great every time! From their leadership, Gurmeet and Larry to our account rep Julio, they provide the best possible service and always just a phone call and/or text away. Often I am calling them with the impossible and they always seem to meet the demand. That's just with their customer service...this speaks nothing to expertise and key counsel on our projects. In addition when budget constraints force my hand, they step in and provide solutions that don't compromise the integrity of the desired final result! Aahs is more than signs & graphics, they are a key partner who desires to make sure your business succeeds with the best possible presentation.
ALISA TAGGART
EVENTS MARKETING MANAGER
WSS

---

I have been working with Aahs for over 3 years. They are quick, efficient and their work has been great. Gurmeet, Mark and David have been a pleasure to work with. If you need signs, business cards, letterhead, promos, trophies, go to Aahs, they are a pleasure to work with!
RoseMary Polenski
COO
Priority Workforce

---

I have been a highly satisfied customer of Corporate Awards for over 15 years and have found them to be professional, accurate, extremely helpful, and a vital partner for me with our annual awards and incentives. We also place smaller orders throughout the year, and continue to receive the highest standard of service from them. I in turn have referred all of my associates to them, and they refer on to their associates. I highly recommend and endorse the services of Aahs Corporate Awards, especially Marty who is instrumental in insuring all of my orders, especially the annual complex order, is delivered when needed and accurately. I consider Aahs to be an exceptional business partner.
Beverly C.
Biosense Webster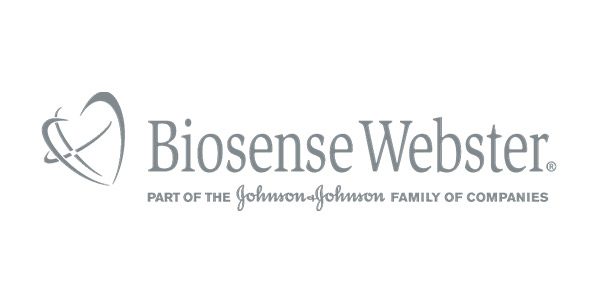 ---

Julio,
You are the man!! We are stuffing the envelopes as we speak. Thank you for your help. We always keep you guys in our to go list.
Thank you,
Alex Martino
Art Director / Photographer
Alger-Triton International

---

Hi Julio -
We finally put up the banners. They look great. Thank you.
Thanks.
Kind Regards,
Kira Banos | Marketing Specialist
Fairmont Private Schools

---

Kan, Mark and everyone on the Aahs Signs & Graphics team are very wonderful to work with. They have handled the sign production for our non-profit event for the past (4) years and every year they work with us until the last minute on the job. We have lots of last minute requests that come in and they always do their best to accommodate every printing request,and they also deliver the signs in a very timely manner. We love working with Aahs Signs & Graphics and recommend them for your graphics and signage needs! Thank you Aahs!
---

Contacted Aahs via their website to order a tablecloth for a trade show. I Inquired about purchasing a table runner instead. Customer Service representative Mark contacted me within 10 minutes of my inquiry. He answered all my questions so i went ahead and placed my order. The Turnaround time was quoted at one week from the time of artwork approval, the product was ready way before the estimate. The Product came out amazing, the quality was much higher than products we have purchased elsewhere. Thank you again Gurmeet for a great job. We are very pleased and will be using your services in the future.
The customer service was professional and prompt.
Bryan Miyamoto
Program Assistant
Pacific Coast Regional

---
Hi,
I just wanted to say thank you to you guys, as well as your incredible install team for making our space look so wondering last night! Steve and the other guys were absolutely phenomenal, and were beyond helpful with last-minute problem solving onsite. The cut-out clings looked great!
Again, thank you all! We look forward to working with you again soon next time we have an event in the LA area.
All the best,
Hannah
YAHOO

---

Mike & Staff,
On behalf of our team at Union Bank, we wanted to thank you for handling our job so expeditiously!! The posters were great and your turn around time couldn't have been better.
We will definitely keep you in mind for other print jobs.
Ana Galindo
Executive Assistant
Union Bank

---

Hi Marty,
First I want to thank you and your team for the BEAUTIFUL engraving job on the crystal awards I ordered. The star awards looked so pretty and the obelisk was gorgeous! The banner and the directional signs were perfect too! I really appreciate your attention to detail each award. The recipients loved their awards
.
Thank you!!
Rose Mary Fitzgerald │ Director of Training
Advanced Management Company
---

Hi Gurmeet! Everything looks great, thank you for getting this to me so quickly, you did a great job and the team you sent was great.
Thanks,
Tracy Takeyama|Construction Manager
Providence Health & Services

---

Dear Aahs Team,
Thank you so much for all of the hard work you have put in, to get our season up and running. We know we make some last minute request and we really appreciate your flexibility. Looking forward to working more with you all throughout the season!
Sincerely,
Los Angeles Clippers Sponsorship Team
---

Hi Mark,
I just wanted to reach out and say THANK YOU to your whole team (especially you and David) again for the WONDERFUL work with our signage for the "You Don't Know Jack About MS" event last night. The event was a huge success and we are very grateful for your partnership, attention to detail and patience during our many rounds of requests!!!  Everything came out perfect and we really appreciate all the work that went into it on your end!!
Thanks again for EVERYTHING!!  You guys are THE BEST!!!!!!!
Ali
Mosaic Health
---

Marty,
Thanks to you and your team for going above and beyond for us! (as always!)
With special thanks and much appreciation!
Samantha
Vortex
---

Everyone at the office here loves the award you made! Thanks again for designing and executing such a great idea!
JP
Jeremy Paul
Jetpack Marketing
---

Marty,
I had to respond to you. The items were above my expectation. I thought the picture from the download was going to be a mere silhouette of the logo. But it was colored and engraved. I am so pleased with it. I will definitely be referring people to you.
Thank you for your great work and suggestions
JuLinda D. Holmes-Tolbert
California State University - Dominguez Hills

---

Absolutely! You have wonderful customer service and we were all pleased with the outcome.
Respectfully,
Tracy
Empyrean Funding and Management
---
The photos look great! Please thank everyone at Aahs, we'll be calling you for the next store.
-Rita
Creative Link
---
Dear Marty,
Thank you again so much for everything! Our boss was extremely happy and amazed at the gift!
We will definitely be using your company for any of our future needs.
Thanks!
Sincerely,
Anthony Hsieh
Director of Sales and Marketing
BRABUS Division
---

Good Morning Rampal,
First I would like to say thank you for the terrific job you guys did on the Vet Center banner-it looks awesome!
Thank you.
Marjorie Ellis, Office Manager
Danbury Vet Center
---
Hi Kan!
Thanks so much for your speedy turnaround with our banner yesterday – it looked amazing! I'll be sure to use your services over and over again moving forward!
Thanks!
Moneca, The Mill
---

Good Morning Sergio and Marty,
I picked up my award from your Encino Store last night.
Thank you very much for the quick turnaround and your attention to my request.
I find this amazing...I know that my $42 award is not going to send either of you to Las Vegas. : )
And yet - you treated it as if it was the most important order you had.
I want you to know that I recognize that and I will share it with the group when I present the award.
Thank you again for doing a great job.
I look forward to working with you again.
Sincerely,
Maurice DiMino
---
_

Thanks for checking in—the cutout was a huge hit at our Buy Local Expo! We'll definitely keep you in mind for upcoming projects.
Megan
Whole Foods Market

---

Just wanted to send you a big THANK YOU note….everything looks great and we really appreciate that you worked with us with such a tight time frame.
We'll be talking soon regarding the new plaques for Q3 – in the beginning of October ;o)
Regards,
Iris Cogan
Regional Assistant to Roc Caldarone
Wells Fargo Business Banking

---

Hi Kan,
I just wanted to Thank you. My sign and banners all look great. I really appreciate all your effort and accommodation of my very specific needs.
As always, a pleasure working with you,
--
Best,
Harmala Kaur Uberai
World Caravan Outlet
---
Your instructions and panels were perfect! The launch was successful and the exhibition looks great. I will send you pictures as soon as they are uploaded. Thank you for being amazing people to work with!
Baljinder K Narang
Chair
Burnaby Board of Education
School District 41
---

Hi Gurmeet,
I just wanted to let you know I picked up the sample plaque yesterday and both my manager and I were very pleased. It looks awesome! My manager will also show it to his manager as well just to make sure we're all on the same page. We plan to start providing you the information for the plaques for our Dealers starting in the New Year. We really look forward to working with you. Please pass on to your staff as well how pleased we were with the sample.
Thank you!
Stephanie Dargis - Toyota
---

I just wanted to say thank you for your patience and understanding. You have helped my friend and I very much by doing the decal in such short of time. Thank you again. I will come to you guys again.
-- Rene Gonzalez
---
Hello Kan,
Thank you again for doing a great job on all the End Epilepsy signage. Everything came out perfect and looked great at our event on Sunday. Our client from the Epilepsy Foundation was very happy.
Thank you!
Erin - STERLING SOCIAL - events . experiences
---

Hi! I just wanted to let you know how happy Brittany was with her name plate! It looks awesome and you all did fantastic work! Also, Clippers signs were all delivered this week. Thanks for all your help and great work!
Audrea , Los Angeles Clippers
---

Hispanic 100 board member Julio Gudino, left, presents award-winning actor Esai Morales with the nonprofit's Lifetime Achievement Award at the Third Annual Award Gala on Sept. 21. The event garnered an estimated $75,000 in net proceeds for Hispanic 100's Mentor Program. (Award produced at Aahs!! in Irvine, CA)

---

Hi Gurmeet,
I received the newsletters shortly after I spoke with you. The newsletters and the new envelope look great. Thank you for all of your help! Although, I particularly like that the ones delivered to our office we not tabbed, that was great!
Ariel Korn - Assistant Director of Development, Health Advancement - University of California, Irvine
---
Thank you very much for being so helpful as we ordered plaques for our tournament this year! We appreciated your company working with us to keep our trophy expense at budget. It is businesses like you that help keep our non-profit organization focused on our mission - to eliminate hunger in Orange County. Thanks again, we look forward to working with you again!
Emily Doyle
Second Harvest Food Bank - Orange County
---

Hi Gurmeet,
Aahs Signs & Graphics = highly recommend! Everyone on staff is professional, friendly and extremely efficient with every job we send their way. Over the past 3 seasons, we have used Aahs for a variety of signage, banner and decal needs, both small and large. They produce high quality work and are able to turnaround jobs quickly with the same high quality whenever we are in a bind. I am always happy with the results!
Annie Cornforth
Sponsor Services Manager | Los Angeles Clippers
---

Hi Gurmeet...the Hugh Hefner plaque you guys did for me was perfect!
Wally Wingert
---

Hi Gurmeet,
I love working with you and the folks at Aah's. I highly recommend you to everyone!
Pamela Wise
i-Svare, LLC
---

THIS IS BEAUTIFUL, JUST WHAT WE WANTED,
THANKS, CARLOS
LITTLE GIRAFFE
---
Sonu,
Signs turned out beautifully. Thanks again.
I'd like to have a meeting with you in the next couple weeks to show you a building to look at some exterior signage. I need some recommendations.
Prub Khurana (P.K.) | Facey Medical Foundation | Director, Business Strategy and Planning
---
Hi Darlene!
A HUGE thank you to you and everyone at Aahs!
Thanks
Rebecca
Pow Products
---
A+ Excellent…thank you.
It will be hung in front of Stevens Restaurant…Drive by and see it…You should be so proud. Don't forget to go on Nov 11 to The ceremony.
Bev
Beverly Wiggins
Special Events City of Commerce

---

I am writing this message today to commend Aahs Engraving for the fine work that they have done over the years for Windward School. The service has always been excellent, and great attention to detail has been a hallmark of their work. Every year our school gives engraved awards to our departing trustees, and the work has always been done at a fair price, on a timely basis (even when we confront them with a last minute change or job), and without error. We have always been delighted with their work and their service. I commend them without reservation.
Lachlan Reed
Advancement Director
Windward School

---
To Whom It May Concern:
FM Lisa Baca-Sigala, Executive Director
California Latino Caucus Institute
RE Recommendation for Aahs Engraving
For the last 5 years the California Latino Caucus Institute has worked exclusively with Googoo at Aahs Engraving
for a variety of awards and trophy needs.
There has never been any issues with their professional service or quality of products. I have also referred to others
and they also have had similar experiences as CLCI. Aahs Engraving is one of the best and most reliable vendor CLCI has
Had the pleasure of meeting in our eight year history.
---
For the last 5 years I have chosen your establishment to purchase award plaques for our yearly National Meeting. You have always provided professional customer service and a flawless product.
I look forward to continuing our business relationship in the future.
Sincerely,
Maria Elena Gary
Executive Administrator
Biomat USA, Inc.
---
Hi Gugu,
That is impressive service!
Thank you!
Scott Weber
Coach Weber
---

Hello Aahs,

I have had my awards printed with you guys for the last couple of years and you have always done an exceptional job. It is already time to order awards again this year!
Julie Edens
Events Manager
CLARE Foundation

---

Hi Dave:
I got the plaques for Boss/Secretary Cum Laude - they look great! Thanks for the super fast turnaround!
Judit Cirko
Thorsnes Bartolotta McGuire
---
Reviewed by Christine B.
If you ever need trophies on the spur of the moment, Aahs!! Engraving is the way to go. I never thought I'd find myself in such a situation, but my company thought it would be a bright idea to get me involved in planning our offsite event at a go kart place, and at the last minute, I called up this place to see how quickly they can get me some trophies. I put my order in on a Monday, and they were able to promise my trophies on Thursday. Not bad, huh?
Even better - I decided to change my mind on Wednesday (this is why I'm not an event planner) and get even bigger trophies. Could they do it and still have them done the next day? YES!
Gugu was my go-to gal for this whole process, and she was totally helpful and friendly. The trophies were a big hit, not to mention reasonably priced. I only paid $12.50 per trophy for the engraving - it's a flat fee and they size the text to fit the little plate, so I wasn't limited to a certain number of lines or characters per line.
If I ever find myself in need of my trophies (though I hope someone else at my work will be gifted with this job next year), I know where to go!
---
Gurmeet – We at The Pacific Club are always searching for companies and vendors to customize ideas we need in our fantastic world of the private Club industry. This past spring I came to you with an idea without any drawings, sketches, etc and shared with you our thoughts for a plaque that needed to match some existing frames in our Clubhouse. Within minutes, you had a sketch and within weeks the project was complete and hanging in the hallway of our Club. We are receiving many compliments on your work and appreciate the expedited service you and your company provided and continue to provide each time we need to add a name to our perpetual wall plaque. Thanks again! We will continue to utilize your company and recommend to all that ask us "Where did you get that plaque?"
Warm Regards,
Karen Kay Ringer - Director of Member Services
The Pacific Club
---
To Whom It May Concern,
I wanted to take the opportunity to forward your organization a picture of the award we are giving our departing Ordnance Officer. The award was a rush order that your company completed in a day or so. I added some military decorations here at the shop. The award has been seen by the senior enlisted command and has received the highest praise. The quality of your product and the time in which you could provide it is outstanding!
In the ordnance community our symbol is the 'bursting bomb'. The shape of the award and coloration tie in perfectly to that motif and keep with the spirit of the ordnance community.
Thank you for your guidance and assistance with this matter.
Respectfully Submitted,
Sergeant Steven R. Davis
MMA / Training - Armory
School of Infantry, West